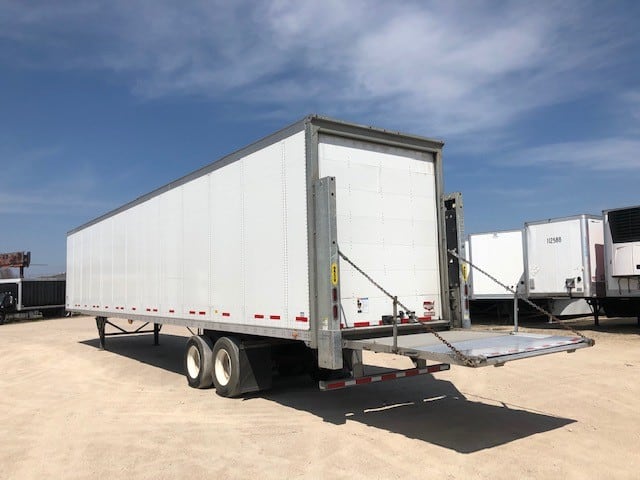 Fleet XL understands the demand for durable and dependable lift gate trailers, which is why we offer a large inventory of fully-serviced and maintained trailers for lease. With Fleet XL, your drivers can confidently transport cargo of any size with the assurance of our powerful lift gate technology. We offer short term lift gate rental and long-term leasing options for all your transportation needs.
Why Choose Lift Gate Rental?
Flexibility to choose the trailer length and heavy-duty weight capacity for your transportation needs.

Take advantage of affordable long-term and short-term lift gate rental options.

Full-service leasing means we handle the maintenance for long-lasting lift gate power.

We offer durable, corrosion proof trailers to keep your drivers on the road longer.
Rent a truck with a lift gate from Fleet XL for increased travel, revenue gain, safety, and more. Our experienced team is committed to providing professional trailer solutions for your business and drivers. Discover the benefits of truck lift gate leasing today by partnering with the area's leader in trailer rental services.
Rates vary depending on lease term. Purchase option available at end of lease.
CONTACT US TODAY FOR LIFT GATE LEASING SOLUTIONS