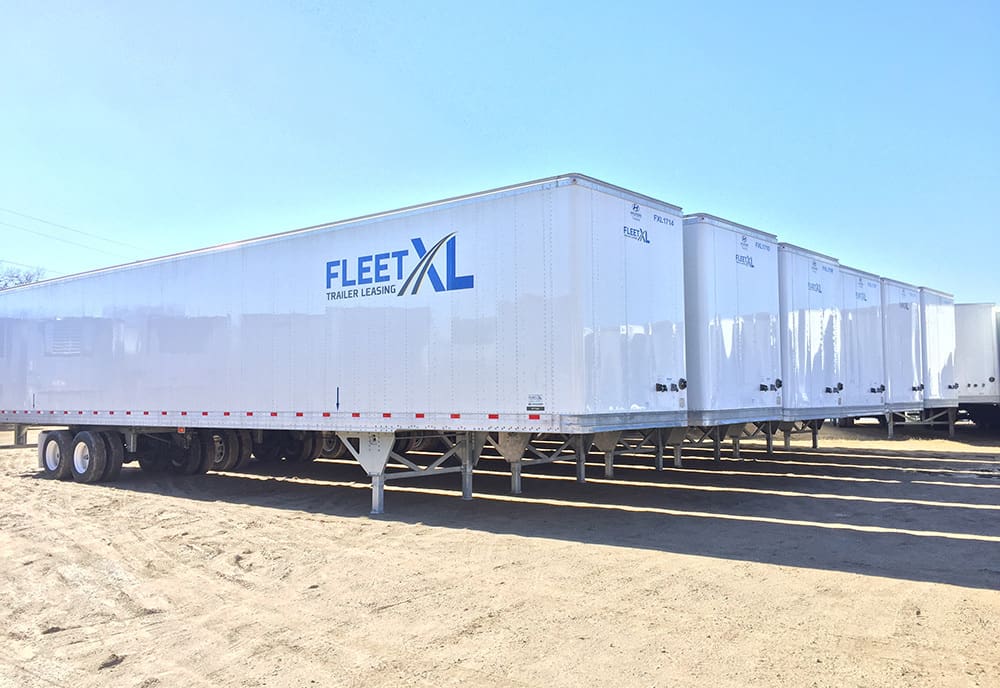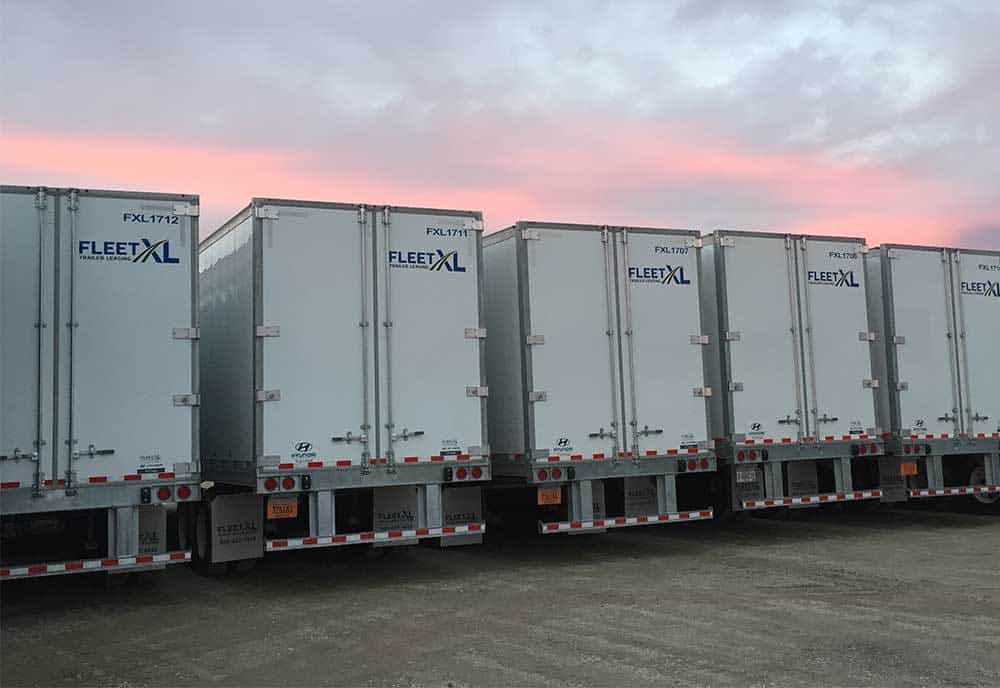 When you want state-of-the-art equipment without the upfront expenditure, tractor trailer leasing, semi trailer leasing, and commercial trailer leasing may be the best option for your fleet business. Fleet XL offers one-year or longer lease options for reefer trailer lease, refrigerated trailer leasing, and dry vans for lease. We won't put our name on it if it isn't on spec and up to par. Fleet XL leases fully galvanized, higher-tier trailers with all virgin tires.
Why Tractor Trailer Leasing?
Quality equipment without the upfront costs of buying

Flexibility to upgrade and take advantage of technological advances

Full-service leasing means we handle the trailer maintenance

Accommodates short-term and seasonal use
Rates vary depending on lease term. Purchase option available at end of lease.
FLEET TIRE PROGRAM
Take advantage of our National Fleet Tire Program. Gives you competitive fleet tire pricing on all major tire brands throughout the nation.
MILEAGE OPTION
Here at Fleet XL Inc., we set you up to succeed with a trailer that has went through a thorough inspection.  If utilizing the mileage option you will be charged a set mileage rate and in return we will assist in properly maintaining the trailer for any normal wear and tear issues that may arise.
MAINTENANCE OPTION
With our trailer maintenance option, you can bring the trailer back to Fleet XL Inc. in the trailer with the same amount of tread/brake wear and in the same condition as it was rented and no additional cost will be assessed. If for some reason you are unable to repair the trailer to the outbound standards, Fleet XL Inc. will repair the trailer and charge you the amount outlined in the rental agreement for each 1/32nd of tread wear and each 1/32nd of brake wear. All damages and items needing replacement (including normal wear items) will be your responsibility. (This option is only available for 1 year or longer lease contracts.)
CONTACT US TODAY FOR TRAILER LEASING SERVICES